"Where two fight, don't take your fur off" – wise words of Lieutenant Banaszek
(An old polish saying goes: where two fight, the third benefits)
Lieutenant Banaszek was the son of Polish immigrants and the hero of an American criminal TV show. He had a weakness for Polish sayings which he would infamously butcher. Sometimes though, these bizarre concoctions would carry an interesting message. A court dispute is never the first choice. It requires a lot of resources, manpower and patience and the final outcome is always somewhat of a gamble. We do not encourage our clients to engage in court disputes, however, when we undertake one, we do it so that no one has to worry about their fur.
Theoretically, every attorney or counsel is prepared to lead a court dispute. In practice, the "dispute specialization" has evolved into separate internal categories of disputes. In our work, we concentrate on economic disputes but we also represent our clients in administrative, employee and criminal disputes.
However, whenever it's possible, we search for compromise – a solution that would be acceptable from an economic perspective but would also allow our client to focus on their activity rather than get consumed by the dispute.
However, we have to admit, that if we have the choice between standing behind the shield or right in front of it, we would much rather stay safely behind it.
When it comes to disputes DGTL:
When it comes to disputes DGTL:
Gathers all information necessary in order to conduct a thorough legal and procedural analysis of the presented case;
Prepares effective strategies to lead the dispute;
Supports and aids in all actions that would lead to a conflict-minimizing/conflict-less end of the dispute at hand (for example mediation);
Offers support when it comes to leading court or administrative proceedings;
After winning the dispute, supports the effective enforcement of the adjudicating body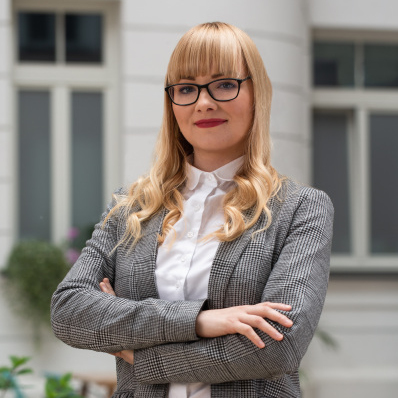 SEE REMAINING SPECIALIZATIONS
SEE REMAINING SPECIALIZATIONS